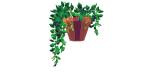 Eateries

Businesses

Schools

Government


Organizations

Library

Virtual Tour

Announcements

Recreation


Events

Real Estate

Guestbook

Free Stuff

FLI Forum

Back Home
The Original Tour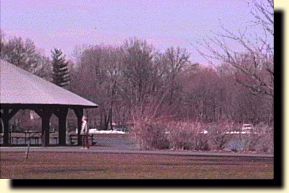 One of Fair Lawn's most picturesque spots, and also its greatest kept secret, is its bicycle path which runs along the quaint Saddle River to the East. Here you'll see bicyclists, joggers and roller bladers marking time to the lazy rhythm of the river. The tree lined path winds its way snakelike over a bridge and into the nearby towns of Paramus, Glen Rock, and Ridgewood. Pictured here is one of two duck ponds you'll come across if you follow the path.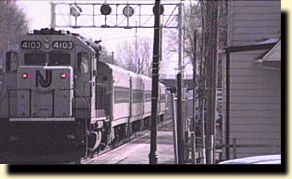 Commuters can find a number of ways to get to work. There are frequent express buses to Manhattan and the NJ Transit Train. Pictured here is the NJ Transit commuter train arriving at Fair Lawn's Radburn Station. The Borough has plans to construct a commuter parking lot where commuters who wish to take the express bus to Manhattan can park their cars.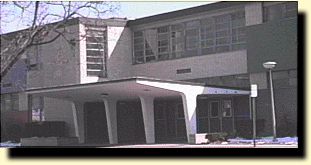 Fair Lawn is proud of its school system which has gained national recognition for its high quality. If you want more information about Fair Lawn's school system, be sure to check in on Fair Lawn InfoCentral's special schools section. Pictured here is Fair Lawn High School.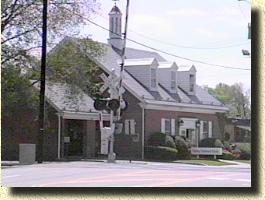 Fair Lawn's landscape is filled with classic red brick "cape cod" styled buildings and homes. The resultant setting is very warm and suburban. Typical of the structures you will find is the building at right, a local bank, situated in the center of town near the Radburn train station.
Fair Lawn has committed itself to providing all types of recreation for its residents. A drive through town reveals playing fields for soccer and softball (some of which are kept lit at night), tennis courts, a roller hockey field, basketball courts, a bowling alley, and two sandy bottom pools. Whether your child dreams of becoming the next Sandy Koufax or Michael Jordan, he or she will find a wealth of sports activities in Fair Lawn.
On your visit you'll want to bring your checkbook along to take advantage of Fair Lawn's collection of unique stores. There are several "main drags" where you can wander in and out of local shops. The town has installed a beautification committee and our commercial establishments have responded to make your shopping a pleasant experience.
Have you seen our Spring Tour #1 and our Spring Tour #2? If not, they are worth a look.


Another Creative Web Design by Larry Schwartz
Copyright © 1996 Larry Schwartz. All rights reserved. Please read the disclaimer.

Last updated on October 21, 1996