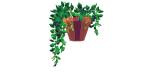 Eateries

Businesses

Schools

Government


Organizations

Library

Virtual Tour

Announcements

Recreation


Events

Real Estate

Guestbook

Free Stuff

FLI Forum

Back Home
Maurice M. Pine Free Public Library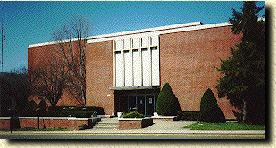 10-01 Fair Lawn Avenue
(201)796-3400
Hours | Programs and Events | General Statistics | Search for a book | Finances
Hello fellow readers. Welcome to Fair Lawn's Public Library. In addition to posting Library hours, events and general information, you now get to search the library system by author, title, subject or keyword. Use SEARCH now and find out whether that book you want to borrow is at the Fair Lawn Library. Cool!
The Fair Lawn Library is a member of the Bergen County Cooperative Library System (BCCLS - pronounced "buckles"). Additional information and searches can be found at the BCCLS website. The BCCLS site also allows you to search through various magazines.
Monday through Thursday: 10:00 am - 9:00 PM
Friday: 10:00 am - 5:00 PM
Saturday: 9:00 am - 5:00 PM
Sunday: 1:00 PM - 5:00 PM
Closed Sundays during June and weekends during July and August.
Winter Children's Programs:
Registration for the Winter programs begins on January 2, 1997. Registration is limited to Fair Lawn residents (proof will be required). Call 796-3400, ex. 6, for further information.
Preschool Storytime

This program began in October and will continue through April. Five sessions each week are offered. If you wish to register for the 1997 year, please see a Children's Room staff member.
 

Toddler Time

Storytime for 2 year olds with an adult partner. Runs from the week of Jan. 13, 1997 to the week of March 3, 1997 with sessions Tuesdays at 2:00 p.m.; Thursdays at 10:30 a.m.; Fridays at 10:30 a.m. Registration required.
 

Saturday Matinee

Grades K-Up - Each Saturday afternoon from 3:00-4:30 p.m. a popular children's movie will be shown. NO movies on January 11 and February 8 because of other scheduled programs. An additional movie will be shown February 18, 3:00-4:30 p.m., during school vacation.
 

Peppemint Puppeteers

Sunday, December 22, 1996, 2:15-3:00 p.m. Ages 4 and up. A special holiday puppet show with magic, special black light effects, a cast of lovable puppets and lots of audience participation. FREE tickets can be obtained in the Children's Room.
 

Winter Mural

Dec. 27, 10:00 a.m. to 4:00 p.m.; Dec. 28, 10:00 a.m. to 4:00 p.m; and Dec. 30, 1:00-8:30 p.m. All children invited to create the winter mural. NO registration required.
 

Friendship Day Celebration

Sat., Jan. 11, 10-11:00 a.m. Grades K-2, Friendship stories, games and crafts. NO registration required.
 

Friendship Bracelet Clinic

Sat. Jan 11, 1:30-4:30 p.m. Grades 3 and up. Learn how to make friendship bracelets. Supplies will be provided and NO registration is required.
 

Valentine's Day Party

Sat., Feb. 8, 2:00-3:00 p.m., Grades K-Up. Stories, games, crafts, fun. NO registration required, just remember to wear red.
In the Art Gallery This Month
Jim Ruban: Minimal Paintings, 1970-1996.

Crisp, exuberant and bright, these minimal works span Ruban's career. Ruban taught art for 25 years at William Paterson College.
 
Search the Library System
You can search the BCCLS library system by Author name, Title, Subject or Keyword. Your search result will display a list of books that match your search term(s). When you get to the list, simply click on the title that interests you. Additional information about the title, including whether it is "in" the Fair Lawn library will be displayed. Choose one of the searches below.
1. AUTHOR SEARCH
2. TITLE SEARCH
3. SUBJECT SEARCH
4. KEYWORD SEARCH
| | |
| --- | --- |
| People entering the Library | 162,403 |
| Total Book Stock | 175,828 |
| Periodical and Newspaper Subscriptions | 450 |
| Bound Periodicals (back issues) | 9,000 |
| Number of Cassettes | 1,726 |
| Number of Video Cassettes | 1,674 |
| Number of Compact Discs | 760 |
| Circulation of Materials | 343,120 |
| Non-resident Patrons Registered | 31 |
Budget of Income
Borough Appropriation
$1,301,854
State Aid
$30,323
Fines and Fees
$30,000
Photocopy Income
$6,100
BCCLS Income
$2,000
Total Budget of Income
$1,370,277
Budget of Expenditures
Personnel
$1,085,187
Books
$141,500
Periodicals
$15,000
Audio-Visual
$7,500
Office Supplies
$14,000
Computers
$23,100
Building and Maintenance
$65,210
Other
$18,780
Total Budget of Expenditures
$1,370,277


Another Creative Web Design by Larry Schwartz
Copyright © 1996 Larry Schwartz. All rights reserved. Please read the disclaimer.

Last updated on 13 Dec 1996 10:23:50 -0500