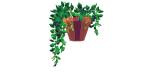 Eateries

Businesses

Schools

Government


Organizations

Library

Virtual Tour

Announcements

Recreation


Events

Real Estate

Guestbook

Free Stuff

FLI Forum

Back Home
Find a Home in Fair Lawn, N.J.

You checked around and explored the towns and communities in Northern New Jersey. You've decided that Fair Lawn, N.J. is where you would like to raise your family. Now the hard part. How do I go about finding a home? If you are close by and can come to Fair Lawn, this is your best bet.
But, if you live far away, or simply can't come out every weekend to check the listings or scout around, here is an alternative. Describe the type of home you are looking for, including the price range you want to spend for it in the form below. Be sure to leave your name, e-mail address and phone number so someone can contact you. The Fair Lawn InfoCenter will communicate this information for you to a local Realtor in Fair Lawn.
The Fair Lawn InfoCenter is not a broker, does not charge for this service, or accept any commission. Neither is it affiliated with any real estate office. The purpose of the Fair Lawn InfoCenter is to facilitate the exchange of information about Fair Lawn, N.J., and this free service is one way of fulfilling that purpose.
There's no way to tell if ultimately you will find that special home you've been looking for, but this could be a good way to start.
Back to Fair Lawn InfoCenter Homepage
---
NOTICE
All real estate advertising and homes listed in the Fair Lawn InfoCenter are subject to the Federal Fair Housing Act and the New Jersey Law Against Discrimination which make it illegal to advertise any preference, limitation or discrimination based on race, color, religion, sex, handicap, familial status, national origin, affectional or sexual orientation, marital status, ancestry, or an intention to make any such preference, limitation or discrimination. We will not knowingly accept any advertising for real estate which is in violation of the law. For information, or to complain of discrimination, contact HUD at 1-800-669-9777 or the New Jersey Division on Civil Rights, 1100 Raymond Blvd., Newark, NJ 07102 at 201-688-2700.
All houses listed are subject to prior changes without notice. Neither advertisers nor Fair Lawn InfoCenter or anyone asssociated with the Fair Lawn InfoCenter are responsible for any errors in the posted information. The Fair Lawn InfoCenter reserves the right to refuse any listing or advertisement and does not assume any liability for errors or omissions of advertisers.


Another Creative Web Design by Larry Schwartz
Copyright © 1996 Larry Schwartz. All rights reserved. Please read the disclaimer.

Last updated on September 12, 1996