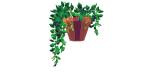 Eateries

Businesses

Schools

Government


Organizations

Library

Virtual Tour

Announcements

Recreation


Events

Real Estate

Guestbook

Free Stuff

FLI Forum

Back Home
Spring '96 Issue - Online Newsletter of Fair Lawn
---
This page is excerpted from the Fair Lawn Citizen, the borough newsletter published by the Fair Lawn mayor and council.
---
Memorial and Walsh Pools to Hold "Open House"
Event will Usher in 1996 Season
On Saturday and Sunday, June 22nd and 23rd, Fair lawn residents are invited to an Open House and free swim at both Memorial and Walsh Pools. Thanks to an agreement worked out between the Borough and New Jersey Department of Environmental Protection, we can return to full use of chlorine disinfectant for the first time since the 1993 pool season. The use of non-chlorine products was mandated in 1994 and 1995, and many problems occurred ranging from green water to declining membership. The Open House is a chance to welcome back old members and attract new members.
Pool rates for 1996 remain the same: family $75, adult $35, junior $25, senior citizen $10, and non-swimmers free. The Departments of Parks and Recreation and Engineering are working hard to install chlorine application and monitoring equipment in time for opening day. The Borough Council will be forming a Pool Committee to help plan future improvements, and interested residents should write the Mayor and Council, c/o the Borough Clerk's Office.
Information on pool membership or the Open House can be obtained by calling the Recreation Department at 796-6746 during the hours of 8:30am - 4:30 PM, Mon. - Fri. Pool tags will be sold at Memorial Pool bathhouse beginning June 10th. Human Services will be taking applications for free pool tags for low income, permanently disabled residents from June 3rd to June 21st, 1:30-4:00 PM in Room 111.
Table of Contents | Top of Page
FLHS '96 gears up for Marathon
Every year for the past twenty-nine years the Senior Class of Fair Lawn High School has celebrated their rite of passage in a most positive way. Fair Lawn's graduating seniors have combined spirited fun, teamwork, and the innate desire to serve their community into what is now euphemistically called Marathon.
Every year for twenty-nine years the residents of Fair Lawn, along with the business community, have joined the senior class to assist them. This overwhelming response is one of the reasons Fair Lawn is a special place to live, work and do business.
Marathon will take place at Memorial Park on Friday, Saturday and Sunday, May 17th, 18th and 19th. There will be something for everyone from softball to volleyball. Games for the younger kids and even mud wrestling. Not to mention the Mr. Fair Lawn contest and tons of great food. And who would dare pass up a great concert starring the Bop-Tones!
For the less inclined, Marathon offers you and your family a chance to wander the midway to meet old friends and reminisce about "your" Marathon. Marathon cannot be a success without you.
Fair Lawn is known all over New Jersey as the town that gets involved, the town that is always ready to volunteer. The senior class of '96 is ready to take its place among the volunteers of Fair Lawn. If you cannot attend, please send your donation to:
Marathon '96
c/o Student Activities Fair Lawn High School
Berdan Avenue
Fair Lawn, N.J. 07410
or, for additional information, contact: Eric Papienuk, student chairman; Julianne Zelizo and Ron Bishow, student publicists, c/o The Student Activity Center, Fair Lawn High School - 794-5450.
Table of Contents | Top of Page
Reserve Wednesday evening, July 3rd, for the Borough's Fireworks Show at Memorial Park, (Rain Date July 8th). Buy tickets early: $2 for kids/senior citizens and $3 for adults. At the gate prices are $4 for kids/seniors and $5 for adults.
Table of Contents | Top of Page
Code for Dogs
Owners of animals who let their pets out into the yard to relieve themselves should be aware that under the Property Maintenance Code Section 11-7,12,a. "the exterior of all premises shall be kept free of the following matter, materials or conditions: Animal excrement". This means cleaning up after the animal immediately. Section 11-7,16 provides for a fine of up to $250 for a first offense.
Table of Contents | Top of Page
Commingled Recycling a Success - Thanks to You
In 1995 the borough switched from the original source separated weekly collection of recyclables to commingled collection at the curb every two weeks. Residents were given a large green barrel to store their recyclables and remove some of the clutter on recycling days. Holiday collections, previously a source of many complaints, were moved to the following Saturday so residents wouldn't miss a collection.
The program has proven to be successful on several fronts. In 1996 we should reach our goal of reducing the number of Recycling Division employees from 24 to 18, over a $300,000 annual savings in salaries and benefits. Collection was up 27% in 1995 with a savings of $72,000 in tipping fees saved from reduced garbage collection. Just as important, a survey of our recycling program indicates that over 90% of our residents like the commingled collection. Residents also want the Borough to consider collecting more items and increasing the frequency of collection. The opening of our new Recycling Center his summer should further enhance our recycling program. - We hear you!
Table of Contents | Top of Page
Permits are required for fences, sheds, decks, above ground pools and inground pools.
BEWARE OF UNSOLICITED CHIMNEY CLEANING CONTRACTORS!
Construction material will not be picked up by garbage contractor; grass near sidewalk to be kept below 4 inches; grass and weeds not to exceed 12 inches; parking of boats and trailers in excess of 18 feet not permitted in residential zone.
Table of Contents | Top of Page
MAKE "SPRING CLEANING" TIME TO CLEAN UP HAZARDS
Clean the smoke detector chamber with vacuum cleaner.
Clean the clothes dryer lint trap before each use.
Dispose of oily rags which cause spontaneous combustion.
Keep flammable liquids in approved safety containers.
Provide a smoke detector on each level and test it weekly.
For more info on fire safety, call the Fair Lawn Fire Prevention Bureau at 794-5408.
Table of Contents | Top of Page
The Borough's Property Maintenance Committee wants to remind all residents of two safety tips:
House Numbers - Boro ordinances require all residents to display visible address numbers with numerals not less than 3 and one half inches in height. A contrasting color should be used and located as to be readily visible from the street in daylight or when a light is shined upon it at night. This gives emergency service personnel - Police, Fire, Ambulance, Rescue and Public Works - a chance to find your home in an emergency.
Thrown Newspapers - If you are going on a trip and you don't want The Shopper thrown on your driveway or lawn, please call their Circulation Dept. at 791-8400 for a temporary or permanent ban on home delivery.

Table of Contents | Top of Page

Fair Lawn's 1996 Municipal Budget was introduced on April 9, 1996 and is scheduled for a public hearing on May 14, 1996. The projected increase in the amount to be raised by taxation is the lowest in a number of years, and amounts to an increase of 1 tax point or $18/year for the average home in Fair Lawn assessed at $180,000. This $18 annual increase compares favorably to the $51 increase in the 1995 Municipal Budget.

The Municipal Budget represents 24.6% of property taxes, with 64.2% for Fair Lawn public schools and 11.2% for Bergen County., On April 16, 1996 Fair Lawn voters overwhelmingly approved the Board of Education budget which had a 5 tax point increase. Bergen County taxes are expected to remain stable for 1996

A major budget increase for the Passaic Valley Sewer Commission of 26.9% ($262,826.60) and a significant loss of State Aid of $314,000 were the major problems facing the Mayor and Council. Fortunately, the Borough was able to anticipate $2,387,000 of surplus and tax collections continue at a high level. On the operating side, salaries and wages have a total increase of only 2.36% while department budgets actually decreased $60,000 or 2.58% over 1995. Fair Lawn's total municipal budget of $23,047,635.62 represents no layoffs or cuts in services. Actually services have been increased. The Borough Council and Administration will continue to reorganize departments and aggressively invest in capital items such as roads, water, sewer, public buildings and safety improvements for employees and emergency volunteers.

Table of Contents | Top of Page

The Borough will resume its road resurfacing program this summer from July to October. A total of 34 streets are scheduled to be resurfaced totaling 7.5 miles of roadway. Residents on the streets to be repave will receive informational flyers in advance. Some streets will have TV camera sewer inspections because of possible sanitary sewer main problems. If sewer mains are determined to have major defects, these streets will not be resurfaced until the necessary repairs are made. Look at a list of the streets being repaved. Questions can be directed to the Engineering Department at 794-5300.

Table of Contents | Top of Page


Another Creative Web Design by Larry Schwartz
Copyright © 1996 Larry Schwartz. All rights reserved. Please read the disclaimer.

Last updated on September 12, 1996