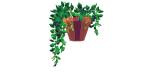 Eateries

Businesses

Schools

Government


Organizations

Library

Virtual Tour

Announcements

Recreation


Events

Real Estate

Guestbook

Free Stuff

FLI Forum

Back Home
Fair Lawn Senior Citizen's Center
The Fair Lawn Senior Citizens Center, located at 11th and Gardiner Road, is open Monday-Friday, 8 am-4pm. The Center offers programs including a daily luncheon, lectures, exercise programs, pool playing, oil painting, dancing, card playing, trips, food shopping, and various intergration programs. The Center aslo provides tax assistance (by appointment), medical and health insurance assistance, and help in filing for pharmaceutical assistance to the aged and disabled (DAAD). There are seven Senior Citizen Clubs which provide social events, trips, and club meetings. For more information on the Senior Center, call (201) 796-1191.
Senior Center Now Open Saturdays
George Prey, Superintendent of Recreation and Parks has announced that the Fair Lawn Senior Citizen Center will open its doors on Saturdays from 9am-3pm starting on September 28, for all Fair Lawn Senior Citizens to socialize and recreate. Participants can engage in a variety or activities such as; cards, billiards, board games, bingo, reading or just socializing with others. No lunch will be served, nor will there be any transportation on Saturdays.


Another Creative Web Design by Larry Schwartz
Copyright © 1996 Larry Schwartz. All rights reserved. Please read the disclaimer.

Last updated on October 03, 1996