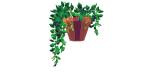 Eateries

Businesses

Schools

Government


Organizations

Library

Virtual Tour

Announcements

Recreation


Events

Real Estate

Guestbook

Free Stuff

FLI Forum

Back Home
Become a Sponsor of the Award Winning
Fair Lawn InfoCenter Web Site
Support Fair Lawn's web site by becoming a sponsor. It's easy and makes "cents"!

$75 sponsorship - Have your our own web page designed by us and hosted on our popular award winning site, the Fair Lawn InfoCenter. Starting at just $75, plus $5/month maintanence, you can have your own web page with your text, graphics and logo, and an e-mail address for customers, friends, or clients to contact you. A great way to do business and enhance your image. And, its completely maintanence free. No worries. Call (201) 797-4750 today. See details

Creative Web Design - Not satisfied with a single page? We can design an entire site like the one for Fair Lawn -- JUST FOR YOUR BUSINESS! But don't delay. Your competitors are on the Web, and so should you! Call 201-797-4750, or e-mail us for further details.


Another Creative Web Design by Larry Schwartz
Copyright © 1996 Larry Schwartz. All rights reserved. Please read the disclaimer.

Last updated on November 03, 1996