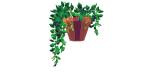 Eateries

Businesses

Schools

Government


Organizations

Library

Virtual Tour

Announcements

Recreation


Events

Real Estate

Guestbook

Free Stuff

FLI Forum

Back Home

Fair Lawn Creative Cable
Providing Public Access TV for Fair Lawn and the surrounding communities.

New Studio Being Built on Plaza Road
Fair Lawn Creative Cable will have a new studio to work with. The studio is being built by Cablevision of NJ and will be located on Plaza Road. With the new studio will come the capability to shoot more original programming and is predicted to boost interest in the organization.
FLCC Shoots "Evening with the Chef's of Fair Lawn"
The local PBA held a fundraiser for the Fair Lawn High School Marathon (itself a fundraiser for charities designated by the senior class of Fair Lawn High School) that featured cooking demonstrations from four chefs of Fair Lawn restaruants. Represented were D&J Branda's Restaruant, My Cup of Tea, Peter's Whale and Piccola Italia. FLCC brought three cameras along to record the event for broadcast at a later date.

FLCC set up an overhead camera to shoot over the chefs' shoulders to get a good look at what was going on. This, in turn, was broadcast live on a front projection TV for everyone in the audience to watch. This set up posed a challenge for the club, made up entirely of volunteers. FLCC is always looking for volunteers and if you are interested please give us a call.
Fair Lawn Creative Cable Shoots Candidates Forum
The League of Women Voters held a Candidates Forum featuring candidates for the Fair Lawn School Board. The Forum was held at 8:00pm on March 26th at the Fair Lawn High School. Fair Lawn Creative Cable (FLCC) was on hand to tape the event that was aired on April 3rd and repeated on April 10th.
What's Cooking In Bergen County a Success
FLCC's production of "What's Cooking in Bergen County", a lively and innovative show that was one half "Julia Child" and one half talk show, featured as its host Fair Lawn Mayor Joseph Tedesci. Clad in kitchen apron, Mayor Tedeschi gave cooking lessons and revealed his secret recipes to Bergen County Executive, William "Pat" Schuber. The program was a huge success and more shows of its kind are being planned.
What Channel, When is it On, etc, etc, etc...
Fair Lawn Creative Cable, for those of you who don't know us, can be seen in Northern N.J. on Cablevision. (That means you have to have cable to catch the shows). Currently, the shows can be seen on yur Local Origination (LO) channel, which for most of us is Channel 40, at the following times:
Wednesdays from 6:30 pm - 7:30 pm and
Saturdays from 3:00 pm - 4:00 pm
We are a volunteer organization and meet Monday evenings at 8:00 pm at the Municipal Building in Fair Lawn. We are currently looking for people interested in working on a monthly news magazine show. We need on air talent, producers, production assistants, camerpersons, and audio engineers to assist in this project. If you're interested in any of these exciting positions, give us a call at (201) 794-5394.


Another Creative Web Design by Larry Schwartz
Copyright © 1996 Larry Schwartz. All rights reserved. Please read the disclaimer.

Last updated on September 12, 1996