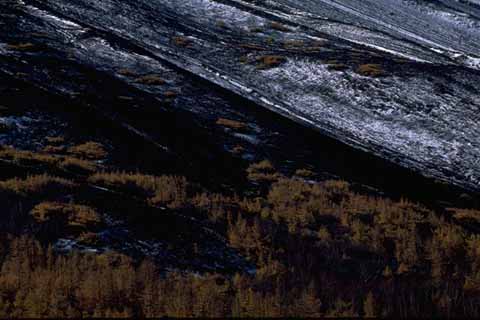 >>South West of the Tree Line<<
"I shot this in November. There's snow on the top of the mountain.
The diagonal black area traversing from the top left to the bottom right is the tree line at the climbers' half-way point. The elevation is about 2,500m.
There are some alder trees in the larch woods. The leaves have already turned yellow. It's lovely."