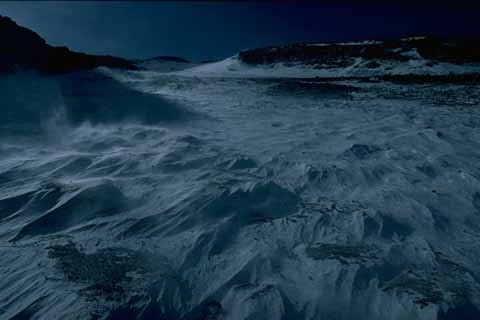 >>The Yoshida Osawa Valley<<
"This is the Yoshida Osawa Valley, which was eroded the most by the eruption. There is snow that drifted in from other parts of the mountain. It's packed solid.
When I took the photo, the airplane was pushed up by the wind updrafts. It was very windy. The airplane also plunged because of the wind.
March and April is the season for the Blue Ice -- snow that melts in the day and freezes at night. The Blue Ice is so called because of its appearance. It's extremely solid, and hard for climbers to walk on even with crampons.
I was afraid that we might have an accident if the winds became stronger."