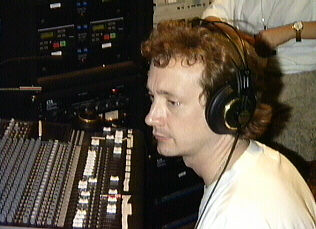 Marty Lucas
In the fall of 1993, Carl Malamud telephoned saying, "wouldn't it be interesting to start up a radio station on the Internet?" Yes, I agreed, that would be an interesting idea. A very interesting idea indeed.

His idea took form with frightening rapidity--an interview program with technically sophisticated discussions about the inner workings of Internet. He'd call it "Geek of the Week"; pretty risque at the time! I volunteered to produce the program--or he CON-vinced me; I'm not quite sure now that I think about it. Not only was the idea intriguing from a technical standpoint, the interviews were first rate and timely. Plus, it was an excellent opportunity to put Ctrl-Z's catalogue of ambient music to work.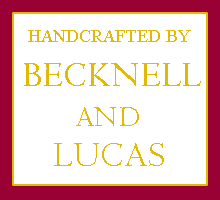 On March 31, 1994, Geek of the Week went on-line, making it the first audio program produced especially for the Internet.
At about the same time Carl suggested that there was a need for audio segments of just a few seconds that could be used in applications. Corinne Becknell and I started production of SoundBytes!. We wanted to go beyond the unavoidable breaking glass, honking horns, and chirping birds. We wanted to make these snipets of sound all hang together, somehow. Inspired by Chicago radio personality Kevin Matthews, we created a series of characters. We called Corinne's icey, authoritative voice Logana after the cheesey Saturday morning sci-fi faux-classic Logan's Run.
The Internet Multicasting Service was born. The photograph above was taken at our first big road project: the Cyberstation at the May 1994 Interop+Networld in Las Vegas, where I played a set of rock-and-roll with Tungsten Macaque for the John Gage show. Okay, so we weren't the first band to play live on the Internet, but it a pretty short line in front of us, and there are a lot more who've claimed to be first who were much later.
Editing the Geek of the Week shows was a real baptism by fire into the tribal-like workings of the inner circle of the Internet engineers. On GOTW and at the IETF, I heard top engineers using the term "Luddite" to refer to people who make futile attempts to block the progress of technology. I only vaguely recalled a cartoon-like characterization that had been taught in some high school history class. Who were these people? At City Lights Bookstore in San Francisco, Carl found the classic book by E.P. Thompson, The making of the English working class. The Ballad of Ned Ludd, a listener directed techno-folk opera, was born.
Today, we're in the midst of the Internet 1996 World's Exposition; but that's a story for another day.
---