Bunnispin Boki decided to live in the mango-car forever. Before she declared her new decision, her parents grabbed her ears and pulled her out.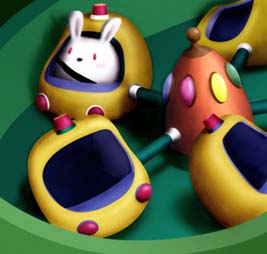 Children satisfy easily.

©Victor Wong. May 1996
Tools used: Illustrator, Photoshop.

---
[ Index | About me | My Resume | My Artwork ]

See more...