Midnight Courier Toronto's TTC subway train is dark, mysterious and old. When I go to school, I take TTC and get in the first train car and watch the train move across the tunnel. It's stunningly memorable.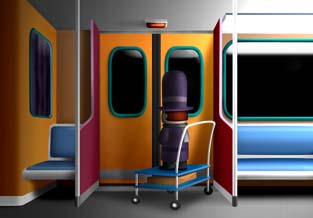 ©Victor Wong.December 1996.
Tools used: Illustrator, Photoshop, Painter
---
[ Index | About me | My Resume | My Artwork ]

See more...