Kitchen-Box One of the most terrible things to do is to pack everything up in a short time (e.g. moving to a new home)... there's not enough time to think about what should go into a particular box...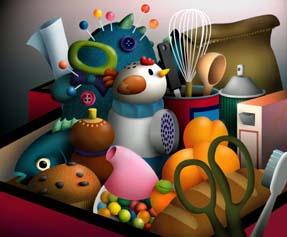 ©Victor Wong. August 1996.
Tools used: Illustrator, Photoshop

---
[ Index | About me | My Resume | My Artwork ]

See more...