Operating equipment the locomobile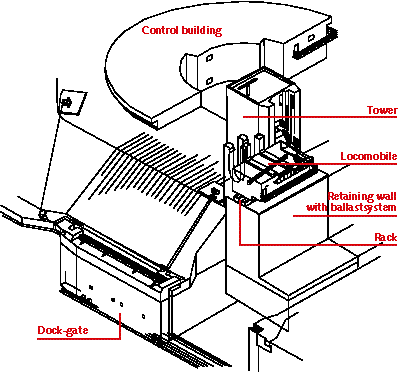 In order to close the barrier, the locomobile on top pushes the retaining wall horizontally out of the parking dock. Upon completion of the closure the locomobile draws the retaining wall back into the dock. With the aid of running and guide wheels on railtracks, the locomobile rests with its own weight on the upper side of the retaining wall. It pushes off against the control tower and transmits its force to the retaining wall by means of a rack and pinion. The toothed wheels are constructed out of high-grade chrome nickel steel. The rack runs the entire length of the door.

In the rest situation the locomobile also keeps the retaining wall in position horizontally.