THANK YOU FOR VISITING
Ron George's STUDIO.
---
---
---
FRIENDS

Cyberrgal Paintings, Weavings

Saltspring Island Artists.Contemporary Masters.

Work in progress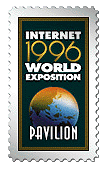 ---
Ron George

1997all rights reserved .
All of the images on this site are the property of the individual artists and should not be used without the owners written consent.