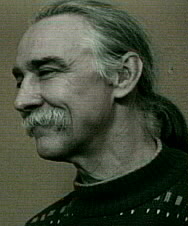 Born near London England.On the perimeter of Heston Airport,
(A very busy wartime airfield.)
Just a couple of years before the Battle of Britain.!!!!
Began my art education at Norwood Green College at the age of four, during an air raid.
Trained as a photographer in commercial studios in
U.K. Germany and Toronto.
---
Studied Painting and 3d design at SHERIDAN COLLEGE.Ontario.
Exhibited
The Eaton's annual Contempory glass shows.
Made By Hand,Centennial Museum. Vancouver.
Southern Vancouver Island Regional
X-Changes Gallery(jurors choice).Victoria.
Artisans of B.C.
Robson Square Media Center.Vancouver.
Satellite Earth Station.Cowichan B.C.
B.C.Festival of the Arts. Kamloops Art Gallery.
Gallery Untitled .Victoria.
Plastic Mediums. Victoria
Showcase 86/87.
Marcel Duchamp's Centennial.
McIntosh Gallery. London.
University of Western Ontatio
Spent some time with Led Zepplin at the O'Keefe.(Front row center)
and a day with John and Yoko at the Varsity Stadium.
Have been on Saltspring island
on the west coast of Canada.
Since the Great HippieTrekkings of 1972.
Travelling with the mother of my son Arjuna.
My best Friend and Partner for twenty five years.Cyberrgal