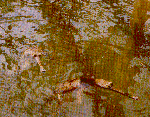 Wild Life
Wildlife viewers! You don't need to be disappointed. Seven well preserved National Parks and the Wildlife Reserves full of varieties of wildlife provide you plenty of scope. Some of the national parks are also well facilitated with good accommodations. They provide elephant safaris to see the famous one horned rhinocerous and tiger at close proximity. Staying at these forest lodges and the elephant ride through the tangled mass of bamboos and grass fields are really thrilling experiences.
No visitors to Nepal should leave without shopping for her handicrafts. To have a few carpets with traditional patterns; pashmina shawls and mufflers; Palpali cap and shawls; raw wool's Jackets and pullovers with eye-catching colours and designes; brass and metal wares; wooden toys and decorative pieces, Thangkas and wall-hangings; Khukuris and Madals; all make shooping a delight.
The people of Nepal are known all over the world for their simplicity, frankness and friendly nature. They are hospitable and to treat a guest as a god is still a religious and social tradition of Nepali life. Life in rural Nepal is hard but simple and you are never deprived of simple behaviour and innocent smiles.
---