! created 01/15/96 ml>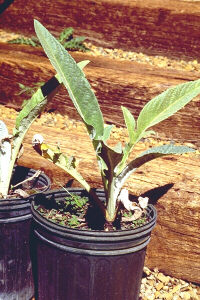 Cardoon
Cynara cardunculus
---
Description
A large perennial herb with grayish deeply cut leathery leaves. The flowers are thistle-like.
Uses
The leaves of the cardoon contain cynarin, which is believed to be helpful to the liver and gall bladder, and lower blood cholesterol.
History and Lore
A native of the mediterranean region, this plant was used as a garden vegetable by the Romans.