Tampines Town Council
---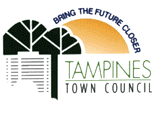 We are at Blk 136, Tampines Street 11, Singapore 520136

Opening hours
Mon - Fri : 8 am to 5.30 pm
Sat : 8 am to 1 pm
Closed on Sundays and Public Holidays
Tel No : 1800-781-3212 (Toll-Free)

Yo! The Town Council has many functions but its main job is to make sure residents can enjoy living in a pleasant and gracious estate with many facilities. (But it needs your help to keep the estate pleasant and gracious, too!)

Some of its services: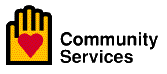 Free disposal service for bulky items. Residents can call the Town Council at 1800-781-3212 or 781-2222. Please give us preferably three days' notice so that we can arrange for the service.

Prompt response to complaints on Emergency Maintenance (lift rescues, restoration of water or electricity supply). Call the Emergency Maintenance Unit at 354-3333

Tampines Town Council Online: E-mail us your concerns/complaints. We'll get back to you.