Sint at work in his office.

This is were the Sint works,
Computers and faxmachines, all high tech clerks!

Sint really needs all of this,
Santa prefers to get a kiss.

Without a computer there is nothing to do,
and you cannot get a present in your shoe.

Writing is something he doesn't do anymore,
from all the typing and clicking his fingers get sore.

The computer is all he needs,
and of course his horse and Piets.

Now he tries to talk Santa into it,
he tells him this is all for a modern kid.

If Santa likes it ,we don't know,
because all he says is hohoho.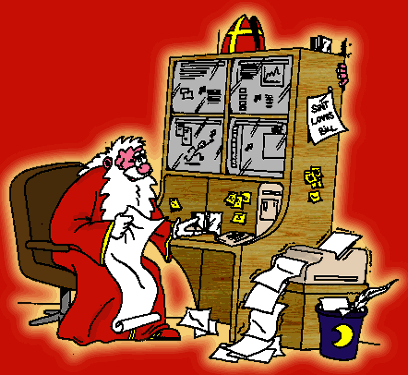 Artwork: Copyright © Maurizio Spadon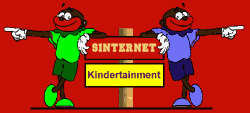 Updated: November 2nd 1996
Copyright ©, 1996, Kindertainment