Sint and Santa are having a meeting.

The Sint and Santa together?
They wanna make things better.

This year they meet for the first time.
Trying to make December rhyme!

Santa wanted to talk to our man.
It seems he is a very big fan.

Tell me how you do all those things,
without using any helpers or wings.

You have to get modern my man,
otherwise you end up in a old fashioned van.

Santa asked: "All the techno stuff Sint,
can you give me a hint."

"Look at my site,
because I have nothing to hide."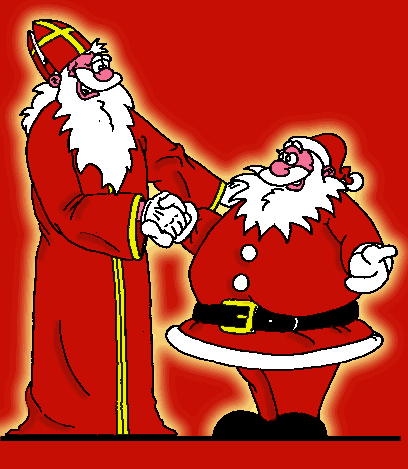 Artwork: Copyright © Maurizio Spadon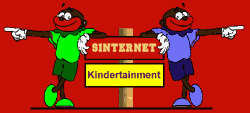 Updated: November 2nd 1996
Copyright ©, 1996, Kindertainment