Links
---
---


Musée Psyché is best viewed with Netscape Navigator 2.0 or later. The document encoding should be Latin 1.


Musée Psyché supports Free Speech Online Campaign.
---

Japanese Open Yellow page
---
Thank you for voting; Musée Psyché is a silver medal pavilion at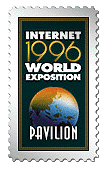 INTERNET 1996 WORLD EXPOSITION.
Musée Psyché is awarded



Cool Site of the Hour for 3:00 - 4:00 PST, 23/Sep/96.
---
Musée Psyché is linked from:
DoaDoa
KIW-JIMA
Sim House
Thank you very much indeed.
---
Visit the latest Musée Psyché
---

Find Arts
Internet for the Fine Arts
World Wide Arts Resources
---
The Art Deadlines List
---


IsabelDeco - High quality oil reproductions of masterpieces.
---
Always under déconstruction



Copyright © Kenji Saito, 1996