KARANTANIS MARBLE
Karantanis Marble and Sons was established in 1957 and is one of the oldest and largest marble production units in Greece.

The factory is spread over 50,000 M2 of land and has two fully functional tile production lines and a slab producing line. Our production capacity is 15,000 M2 of tiles and 5,000 M2 slabs per month but we have the capabilities of increasing this when necessary.
We own several exclusive quarries including Pink of Arta ( Rozalino ), Beige Ammotopos, Ash-White of Mt. Parnonas ( Sky ) and Gbotticino.


These materials are of excellent quality, consistant in colour and are durable enough for use in hotels, shopping malls, and other public places either polished or honed.
Rozalino - Nordstrom Stores,
Menlow Park, New Jersey, N.Y.
| | |
| --- | --- |
| | As well as our own materials we also work extensively with most Greek Marbles such as Volakas semi white, French Vanilla and many others. |
| Rozalino - The Churchill Hotel, Off Park Lane, London, U.K. | |
Our company quarrys and produces blocks, slabs, cadres, tiles, cut-to-size, vanities, scratched, bush-hammer columns, e.t.c.. We work the following materials :
Whites & Semi-Whites
Semi White of Agia Marina
White of Volakas
Crystallina of Naxos
White of Pighes
Semi-White of Stenopos
Flower
Ash White of Mt.Parnonas - Our quarry

Grey & Black

Grey of Aliveri
Black of Vytinas
Black of Livadias

Green

Green of Styra ( Tsipolino Verde )
Tinos Green

Beiges

Beige Ammotopos
Beige of Livadias (Vanilla)
Banded of Didyma
Breccia of Karnazeika
Beige Ligourio
Breccia of Mycenae
Beige of Ioaninon (New Beige)
Gbotticino - Our Quarry

Red & Pink

Pink of Arta (Rozalino) - Our quarry
Red of Eretria
Red of Candias
Pink of Livadias (St. Elena)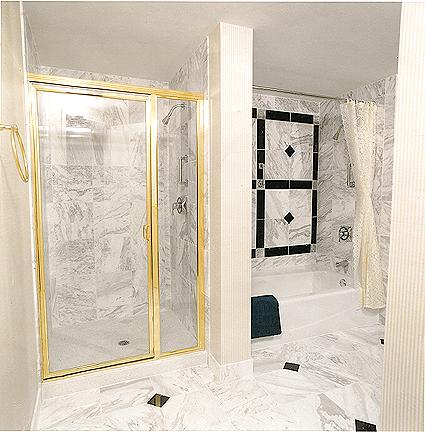 Volakas - The MGM Grand Hotel & Theme Park, Las Vegas, NV
KARANTANIS MARBLE
CHRIS G. KARANTANIS & SONS C.O
OPPOSITE NATIONAL STADIUM 20100 KORINTHOS - GREECE
TEL. +30 (0741) 24953 - 22953, TELEX 232200 MARK GR. FAX 28684


---
Call The Company Phone/Fax Number Above, or

Simply fill in the boxes below, then click on the big button
---