Canoe Pavilion Index

Please select your destination in the Canoe Pavilion. Select any named box for detailed information or select a blank box for information on a grouping. The information box will get you information on the concepts and philosophy of the pavilion. The EXIT box will take you back to the Canadian Central Pavilion. Enjoy your visit.
---
Canoe Pavilion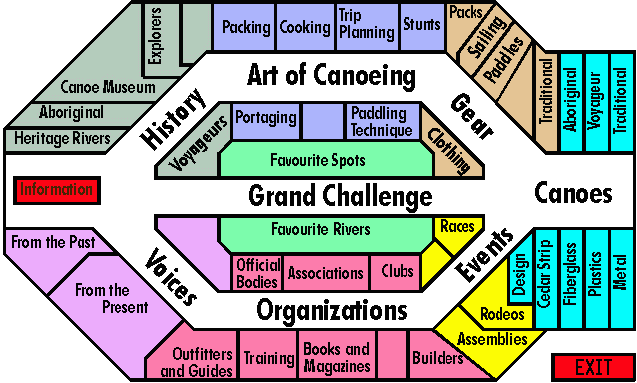 ---
Information

At present, the halls listed below are empty. If you would like to make a submission please look under information for instructions.