The Background of Lake Sentani

by John M. Moore, Ann Rocchi, and Samuel J. Renyaan
- from an unpublished poster presentation -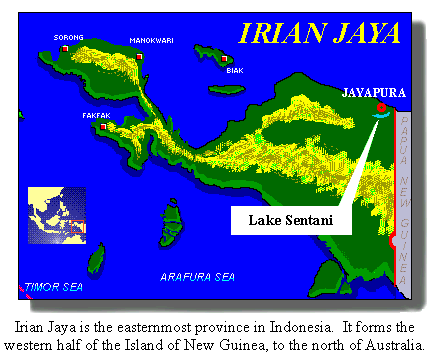 Lake Sentani, near Jayapura at the NE extremity of Irian Jaya, lies at an elevation of 73 m in a fault-controlled depression mainly in Mesozoic mafic and ultramafic rocks of the Cyclops Ophiolite Belt. It is bounded by the Cyclops Mountains block to the north and the lower-standing terrain of the New Guinea fold thrust belt to the south.
continue...
Back to Lake Sentani Lobby